Research Libraries, Researchers and the EOSC – How do they interact?
A highly participative workshop format, with only 2-3 short presentations and generous time for a creative discussions session.  Make your participation remarkable!
Scientific Knowledge Services partnered for this project with LIBER (The European Association of Research Libraries) to create a series of reports which will inform the EOSC about what research libraries could offer and expect from EOSC (The European Open Science Cloud).
Research libraries share the vision to improve access to Europe's research results through Open Science and improved discovery. They have been the key holders of data for a long time and play a key role in connecting end-users/researchers to Open Science and the EOSC. Also research libraries develop and maintain services that users rely upon and that need to be integrated into the EOSC. Libraries can, therefore, help develop the requirements for the inclusion of services and data into the EOSC. The strong experience in advocating for Open Science for many years can help to promote the EOSC in the research community.
Through the proposed activities, we will bring together mainly two EOSC Stakeholder groups that represent end users and intermediaries/trainers, research/academic libraries and researchers. The discussion will focus on the following aspects: 
a) What is the value of EOSC for researchers and research libraries, based on the goals/work of the EOSC?
b) What is the input needed from these stakeholders towards of the EOSC?
c) How can these stakeholder groups be actively involved in EOSC activities and what do they need to get involved?
d) What feedback mechanism could be built to continuously inform EOSC, in its quest to remain an agile infrastructure?
This research is funded by TECHNOPOLIS CONSULTING GROUP BELGIUM (TGB), acting as the coordinator of EOSCsecretariat.eu.
REGISTRATION
Are you eager to make your voice heard and help build EOSC? We are looking for your participation!
How to register as a participant in one of the project workshops?
Simply go to one or more of the workshop pages (links below) and register your interest in 2 minutes. In order to ensure the interactivity and the regional representation of each workshop we will evaluate all registrations before they are finalised. We are looking for your participation and we will be in touch with you promptly with more information.
What to expect and what not?
Expect to be stimulated and to engage in a deep, highly interactive discussion. You are expected to contribute with ideas, including out of box perspectives, visions, unique practices, less traveled routes that could help build EOSC.
Don't expect a workshop-like-a-conference. Don't expect long presentations with "two immediate questions" at the end. Don't expect a learning programme. Expect an interactive one. Become a part of it! Register now!
The Research Team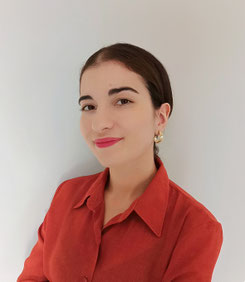 Athina Papadopoulou is the Events & Partnerships Coordinator of LIBER (Association of European Research Libraries), the voice of Europe's research library community. In her role, Athina is responsible for the organisation and delivery of impactful and dynamic events and for maintaining and strengthening strategic partnerships for LIBER. Athina strives to bring together representatives of the LIBER network and facilitate an environment of sharing knowledge and shaping the future for research libraries in Europe. She is a firm supporter of Open Science and of research libraries as the frontrunners in paving the way to sustain and empower knowledge in innovative ways
---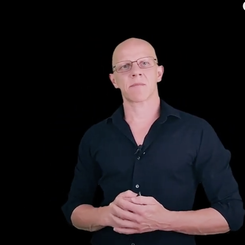 Tiberius Ignat is the Director of Scientific Knowledge Services, a company that specialises in helping European libraries to embrace new technologies and ways of working. He runs in partnership with UCL Press and LIBER Europe a successful series of workshops – Focus On Open Science, now in its fourth year. After being a long-time individual member of LIBER, he became a LIBER Associate through his company. He is the vice-chair of the Citizen Science Working Group. Tiberius is a member of the European Citizen Science Association in which he co-chairs the Citizen Science and Research Organisations Working Group. He is a member of the Citizen Science Association (US) and a member of the Scientific Committee for OAI11, the CERN – UNIGE Workshop on Innovations in Scholarly Communication.
Tiberius Ignat has a personal interest in Open Science, particularly Citizen Science and the management of this cultural change. 
He developed the BESPOC prototype for a citizen science single point of contact at research organisations.
He has a PhD in Library and Information Science from the University of Bucharest.
He lives with his family in Munich (Germany) and he is passionate about sports.
---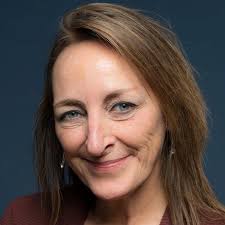 Astrid Verheusen  is Executive Director of LIBER.
Her career began as a researcher at the Institute for Dutch History and as a product manager at Sdu Publishers. From 2001 onwards, Astrid worked at the National Library of the Netherlands. She was involved in projects and programs concerning mass digitisation, digital preservation and digital libraries. She headed the Digitisation Department (2009-2010) and the IT Department (2012-2014). Until May 2017 she was head of the Innovative Projects Department. A highlight of her career was the implementation of mass digitization at the KB: 100 million pages of books, newspapers and magazines digitized between 2001-2011.
She has extensive experience in the information and library sector and is driven by complex policy issues. She is always eager to make programs and projects successful in a constantly changing environment. She was a participant in the first cohort of the LIBER leadership program (2011-2012).
After years of working on innovation and development within a library, it is a challenge to broaden my view and work with a community from all over Europe. I fully support the strategic objectives of LIBER and am really looking forward to contributing to these.
---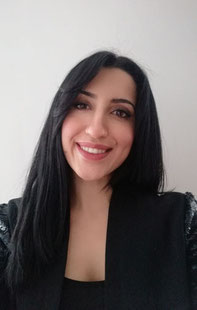 Damla Bal is originally from Istanbul, Turkey. She is a first-year PhD student in Business and Management at the Corvinus University of Budapest. Her research includes destination management, development of tourism products, tourism marketing, and geography of tourism. She holds a MA degree in the field of Tourism Management at Budapest Business School-University of Applied Sciences. She has taken an active role in national and international scientific conferences. She was awarded "Dean's Commendation" in 2019 and she got a "Certificate of Recognition" by the Rector of Budapest Business School-University of Applied Sciences. 
She is motivated to empower the global vision of libraries, and has a passion for understanding and implementing the transition to Open Science. 
She is enthusiastic about painting. 
---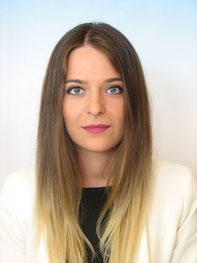 Julia Bencze from Budapest, Hungary, joined SKS in November 2019. She studied Innovation Management and Business Development in Denmark. After a couple of years of living and working abroad in Europe, she moved back to Hungary, her home country. Julia did her masters in Denmark and Italy and gained professional experiences in both countries. She has international, corporate and small venture background as well. Julia has work experience in procurement, recruitment, sales and business development. Her motivation is to expand her knowledge about the scientific ecosystem worldwide and grow professionally in a diverse and fast-changing environment. She is looking forward to build international cooperation and meet research professionals from all over the world. 
---
Goran Borojevic 's passion is to understand different perspectives. 
During the day, Goran Borojević is a persuasive Account Manager, a solution-oriented sales professional successful at directing new sales initiatives and leading growth to meet and exceed sales targets. At night, he is a tech-creative enthusiast immersed in multimedia production, from theatre directing to website building.  By profession, he is a teacher. A common denominator of all these activities is the quest for knowledge.
"The capacity to learn is a gift; the ability to learn is a skill; the willingness to learn is a choice." and we are here to help those who picked that choice, to make a better world!
---
Grand Rapporteur
Ignasi Labastida is the General Rapporteur for all Workshops.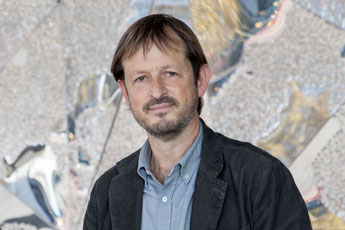 Ignasi Labastida holds a PhD in Physics from the University of Barcelona. He works as Head of the Research Unit at the University of Barcelona's Learning and Research Resources Centre (CRAI) where he also leads the Office for the Dissemination of Knowledge. He is currently chairing the Board of SPARC Europe. He is the chair of the Steering Committee of the Info and Open Access Policy Group at the LERU (League of European Research Universities). He is the co-author of the LERU Roadmap for Research Data and the LERU Roadmap on Open Science. He is a member of several Open Science working groups at CRUE, FECYT and at the Research Directorate of the Catalan Government.
---
Special Adviser
Paolo Budroni, University Library of Technical University of Vienna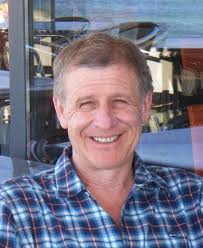 Paolo Budroni, member of staff of University Library of Technical University of Vienna, in charge of International Projects and Change Management. Member of the EOSC Secretariat, Sub Task Researchers Engagement, based at TU-Wien. Counselling Partner of University of Vienna, H2020 Project EOSC Pillar. He holds a PhD in Philosophy, Art History, and Romance Philology and an education degree in Foreign Trade at the Vienna University of Economics and Business (WU). 
Among his areas of expertise are research data management, the architecture of digital asset management systems, current research information systems and cost development in life cycle management of data. He is also advising research institutions in Europe in data management policy development and alignment. Paolo Budroni is Austrian National Delegate in the E-Infrastructure Reflection Group (E-IRG) , member of board of the Austrian RDA National Node , chair of the General Assembly of E-Infrastructures Austria, member of board of Open Education Austria (advanced library services) , registered TAIEX Expert, coordinator of the Austrian Open Science Support Group (AOSSG). He represents the TU Wien at COAR (Confederation of Open Access Repositories).