Research Libraries, Researchers & the EOSC: Southern European Landscape
A highly participative workshop format, with only 3 short presentations and generous time for a creative discussions session.  Make your participation remarkable!
Research libraries have been championing Open Access and Open Science both within and beyond our institutions. We have demonstrated strong leadership in Open Science as policy-makers on the one hand and sound management when implementing plans to realise that policy on the other. Research libraries have been the key holders of data for a long time and play a key role in connecting end-users/researchers to Open Science and the EOSC. Also research libraries develop and maintain services that users rely upon and that need to be integrated into the EOSC. Libraries can, therefore, help develop the requirements for the inclusion of services and data into the EOSC. The strong experience in advocating for Open Science for many years can help to advocate for the EOSC in the research community.
Target audience: Researchers, research library staff
Language: English
HOW TO PARTICIPATE?
Are you interested to learn more about the EOSC and to contribute with your insights as a key stakeholder group?
Please register your interest below, including a short motivation for your participation. In order to ensure the interactivity and the regional representation of each workshop we will evaluate all registrations before they are finalised and we will select 30 participants from all applications. We are looking for your participation and we will be in touch with you promptly with more information.
WHY TO PARTICIPATE?
Make your voice heard and help build EOSC. The European Open Science Cloud is a world-leading initiative. Contributing to its first design represents a lifetime opportunity. It requires fresh, new ideas and bold ambitions. Community work is the most suitable approach to deliver a service which suits the interest of many.
We count on your enthusiasm, creativity and energy. We are looking for your participation!
WHAT TO EXPECT AND WHAT NOT TO?
Expect to be stimulated and to engage in a deep, highly interactive discussion. You are expected to contribute with ideas, including out of box perspectives, visions, unique practices, less traveled routes that could help build EOSC.
Don't expect a workshop-like-a-conference. Don't expect long presentations with "two immediate questions" at the end. Don't expect a learing programme. Expect an interactive one. Become a part of it! Register now!
REGISTER WITH RESPONSIBILITY!
Once you registered, please book the day and the time slot in your calendar. Digital events have – statistically – a lower turn up rate. Those that register and don't turn up will block a valuable participation of another colleague. Thank you for understanding!
WHEN: January 18th, 2021 (14:30 – 16:15 CET)
WHERE: Zoom Meeting (details will be provided to participants)
Workshop size: 30 participants
Presenters: 
Eva Méndez, lecturer at Universidad Carlos III de Madrid (UC3M), Libraries and Information Science Department
Biljana Kosanovic, Information Specialist, University of Belgrade (Serbia), EOSC Landscape Working Group
Pedro Principe, Head of Division at University of Minho Documentation and Libraries Services
Moderator: Liisi Lembinen, Development Director, University of Tartu Library
Rapporteur: Mihaela Blagaić Kišiček, librarian Institute of Ethnology and Folklore Research
Twitter: #Lib4EOSC
---
AGENDA (all times are CET)                                                           
---
About Presenters
Eva Méndez, lecturer at Universidad Carlos III de Madrid (UC3M), Libraries and Information Science Department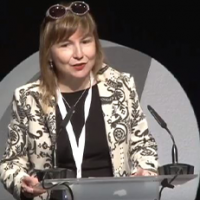 Eva Méndez holds a PhD in Library and Information Sciences (LIS) and is an expert in metadata. She defines herself in her Twitter profile as an 'open knowledge militant' (@evamen). She has been a lecturer at Universidad Carlos III de Madrid (UC3M), LIS Department since 1997.She has been an active member of several international research teams, advisory boards and communities including: DCMI, OpenAire, Metadata2020, RDA, etc. In 2005-06 she was awarded a Fulbright Research Scholarship at the University of North Carolina at Chapel Hill (USA). She has taken part in and led several research projects and acted as advisor to many more in the fields related with standardization, metadata, semantic web, open data, digital repositories and libraries, in addition to information policies for development in several countries. In 2015 she won the Young Researcher of Excellence award of her University. In November 2017 she was named "Open Data Champion" by SPARC Europe. She is currently Deputy Vice President for Scientific Policy-Open Science at UC3M and member of the EU-OSPP (European Open Science Policy Platform) on behalf of YERUN (Young European Research Universities Network). She is the OSPP chair for the 2nd mandate of the platform.
EOSC and the challenge of inter disciplinary research (when the F of Findable, become a D of Discoverable)
---
Biljana Kosanovic, University of Belgrade – Computer Center &
Milica Sevkusic, Institute of Technical Sciences of the Serbian Academy of Sciences and Arts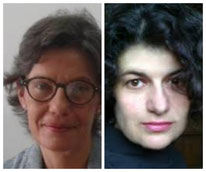 Biljana Kosanović is an information specialist working at University of Belgrade, interested in and focused on Open Science policy and implementation. She has been serving as OpenAIRE national coordinator for Serbia since 2014 as well as coordinating a few groups and projects focused on implementing Open Science strategy in Serbia on national and institutional level.
During her career, she has established KoBSON (Serbian Library Consortium for Coordinated Acquisition) in 2002 and coordinated and developed it for the following 12 years; established DOISerbia project for assigning DOI to articles in Serbian journals in 2005; established National PhD Thesis Portal in 2013 and has helped with establishment and management of SCIndeks (Serbian Citation Index) since 1994.
ORCID Id: https://orcid.org/0000-0003-0543-4767
Milica Ševkušić is a librarian at the Institute of Technical Sciences of the Serbian Academy of Sciences and Arts. Her professional interests focus on Open Science, library services aimed at supporting research activities, training on academic services and tools, information literacy and research ethics. She is currently involved in several projects dealing with Open Science and is a member of the national Team for Open Science in Serbia. Since November 2014, she has been serving as the EIFL Open Access country coordinator in Serbia.
ORCID Id: https://orcid.org/0000-0002-2888-6611
What do Southern-Eastern Europe (SEE) librarians know about EOSC and FAIR data? Not enough
Research librarians have been identified as key stakeholders in the process of adopting Open Science practices and building EOSC. Are librarians in SEE ready to handle this role? An abundance of training resources have been developed in European projects, but does this ensure the uptake of necessary skills and practices? The data collected in the landscape survey conducted within the framework of the Infra EOSC-5b project NI4OS-Europe suggest that research librarians in SEE are still not ready to support the full range of Open Science activities and promote EOSC in their respective communities. A brief analysis of the survey data reveals some missing skills. The scope of the knowledge gap is further illustrated by the results of a survey on Research Data Management conducted among research librarians in Serbia.
The presentation also discusses steps to overcome the unfavourable situation, such as the inclusion of the Open Science skill set in LIS university curricula and professional development programmes, developing new librarian profiles, preparing locally specific training resources in native languages, etc. The importance of institutional and infrastructural support is also highlighted.
---
Pedro Principe, Head of Division at University of Minho Documentation and Libraries Services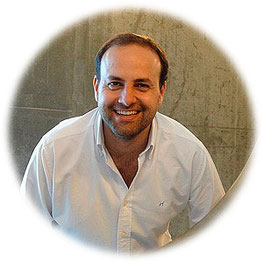 Pedro Príncipe is Head of Division at University of Minho Documentation and Libraries Services.
Coordinates the Open Science Projects Office: OpenAIRE Advance, FIT4RRI, FAIRsFAIR, ON-MERRIT, FOSTERPlus and RCAAP projects. In OpenAIRE Advance project he is working as support officer and product manager of the Dashboard for Content Providers. He also had participation in several FP7 projects related with Open Access and repositories: NECOBELAC, OpenAIRE2020, OpenAIRE-connect,
MedOANET, OpenAIREplus, and PASTEUR4OA.
Graduated in New Communication Technologies and with training in information science and documentation, he previously worked during ten years as librarian and web content manager at University of Aveiro. He has been involved in COAR Working Group on Repository Interoperability, and acting as member of the COAR Controlled Vocabularies Editorial Board. He is member of the National Executive Council of the Portuguese Association of Librarians, Archivists and documentalists (BAD) from and in BAD is also Coordinator of the Academic Libraries working Group since 2014. Pedro Principe was member of the EOSC FAIR Working Groups (2019-2020) and is the chair of the Portuguese RDM Forum, annual event organized since 2016 to promote RDM strategies services in Portugal.
The Role of libraries in EOSC: powering Open and FAIR science and offering trusted services
Research and academic libraries are key to enable Open Science practices and FAIR data implementation within the European Open Science Cloud development. Libraries staff and services have a significant role to support national and research infrastructures or research performing organisations, improving skills and new technologies adoption, offering trusted tools and services, building synergies with data centers and infrastructures and aligning Open Science policies. This presentation will highlight some practical and concrete dimensions of libraries contributing as content and service providers of EOSC.
---
About the Moderator
Liisi Lembinen, Development Director, University of Tartu Library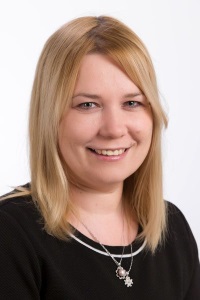 Liisi Lembinen has been Development Director of the University of Tartu Library since 2009.
Between 2013 and June 2016, she worked as an Acting Director of UT Library. Previous positions in the library were e-books specialist and educational advisor. Liisi is a member of Open Science and Open Access team of the University of Tartu Library as well as a Project manager of DataCite Estonia.
Since 2015, she has been the Chairman of the Management Board of Consortium of Estonian Libraries Network. She is also a member of De Gruyter the Open Access Funding Board. Since June 2016, she is the secretary of LIBER's Digital Skills & Services Steering Committee (previously the Reshaping the Research Library Steering Committee) and a member of various working groups.
LIBER is the leading library organization in the world. Being part of LIBER and its working groups gives a great opportunity to gain knowledge and to be part of the highest level of the world of academic libraries.
---
About the Rapporteur
Mihaela Blagaić Kišiček, librarian Institute of Ethnology and Folklore Research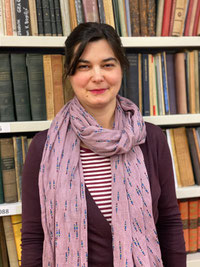 Mihaela Blagaić Kišiček works as a librarian at the library of the Institute of Ethnology and Folklore Research in Zagreb, Croatia. The library is a major resource for researchers and students in the fields of ethnology and social anthropology from both Croatia and abroad.
The Institute is the national coordinating institution for DARIAH-HR.
Mihaela has a strong affinity with the topic of open science in general and the topic of skills and training specifically. She deeply believes in the role of a special librarian as an information specialist and knowledge manager and seeks ways to put the skills and knowledge she gained in her previous jobs into good use.
Before entering the public sector, she first worked as an English teacher in the field of ESP (English for specific purposes), where her job included teaching courses in business English to adult students, creating educational materials and mentoring early careers teachers. She spent the next 11 years as an editor-in-chief at a publishing house, creating primary and secondary-school English textbooks, and being in charge of teacher training.
Mihaela holds degrees in English Language and Literature, Comparative Literature and Library Science.
She loves reading, music, films, hiking and baking.
---
Grand Rapporteur
Ignasi Labastida is the General Rapporteur for all Workshops.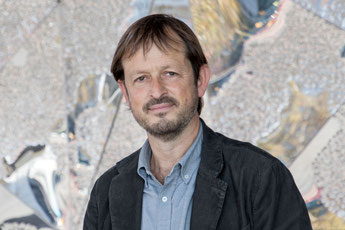 Ignasi Labastida holds a PhD in Physics from the University of Barcelona. He works as Head of the Research Unit at the University of Barcelona's Learning and Research Resources Centre (CRAI) where he also leads the Office for the Dissemination of Knowledge. He is currently chairing the Board of SPARC Europe. He is the chair of the Steering Committee of the Info and Open Access Policy Group at the LERU (League of European Research Universities). He is the co-author of the LERU Roadmap for Research Data and the LERU Roadmap on Open Science. He is a member of several Open Science working groups at CRUE, FECYT and at the Research Directorate of the Catalan Government.
---
Special Adviser
Paolo Budroni, University Library of Technical University of Vienna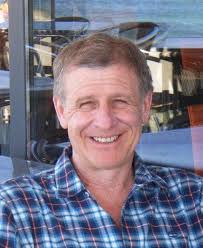 Paolo Budroni, member of staff of University Library of Technical University of Vienna, in charge of International Projects and Change Management. Member of the EOSC Secretariat, Sub Task Researchers Engagement, based at TU-Wien. Counselling Partner of University of Vienna, H2020 Project EOSC Pillar. He holds a PhD in Philosophy, Art History, and Romance Philology and an education degree in Foreign Trade at the Vienna University of Economics and Business (WU). 
Among his areas of expertise are research data management, the architecture of digital asset management systems, current research information systems and cost development in life cycle management of data. He is also advising research institutions in Europe in data management policy development and alignment. Paolo Budroni is Austrian National Delegate in the E-Infrastructure Reflection Group (E-IRG) , member of board of the Austrian RDA National Node , chair of the General Assembly of E-Infrastructures Austria, member of board of Open Education Austria (advanced library services) , registered TAIEX Expert, coordinator of the Austrian Open Science Support Group (AOSSG). He represents the TU Wien at COAR (Confederation of Open Access Repositories).